On today's Sunday Best, I am featuring Liz, a lovely lady who often models for me at style events. She is very modest, always slightly self conscious but incredibly well received by the audience who love to see ladies with curves.
This was the first of the outfits that Liz wore on the evening. The cropped trousers are great for her as she has such lovely slim ankles. Teamed with a printed wrap top which flattered her bust and emphasised her waist, the elbow length sleeves made her feel comfortable and the print did a great job of keeping the eye on the move. Both items were from Preen at Debenhams, a fantastic range which goes up to a size 18. The top was £45 and the trousers were £38. In my view Liz does a much better job of modelling the top than the lady below – some items are just designed to have curves in them!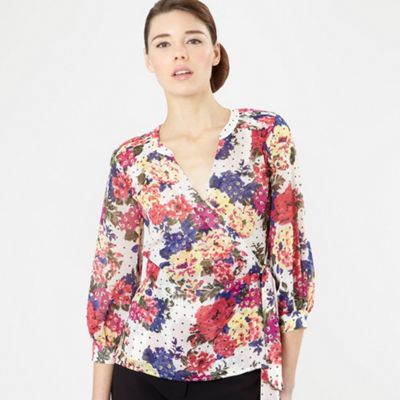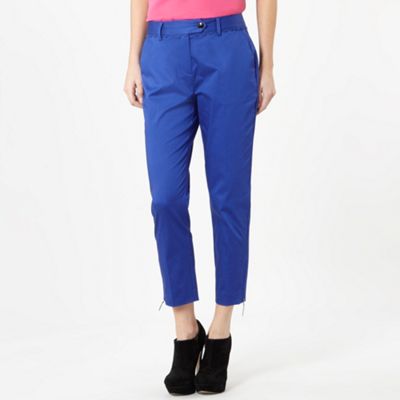 We put it with some yellow Guess wedges, also from Debenhams at £50, which Liz assured me were very comfortable …….
…and a grey bag with yellow trim from Oasis, which was £40. I wanted to tap into the yellow trend with accessories and these two items did that job really well. We also layered a cami under the top for modesty purposes.
I have been in discussion with some mumsnetters who would love to see more blogs from ladies sized 14/16 so, if you are one such lady, or if you would like to feature on Style Guile, please just drop me a line at style@bethgoodrham.com There are ladies out there waiting to see what you are wearing!