As well as blowing bubbles with bubblegum on our way home from Wales yesterday, I decided to take a look at the J. Crew website.
As you may well know, J. Crew is an American brand which has been in existence for many years but thanks to the skill of Jenna Lyons, its President and Creative Director, its fortunes have been turned around and it is now favoured by the likes of Michelle Obama. Its prices are on a par with top end high street brands, such as Whistles and Reiss and its style of clothing is a combination of Gap and Banana Republic but with a stronger trend element.
Anyway, what really grabbed my attention was J.Crew's range of Wedding Dresses. For some brides, their dress is the most important thing in/at/about their wedding day and they spend hours, many tears and a not inconsiderable fortune in sourcing the right dress.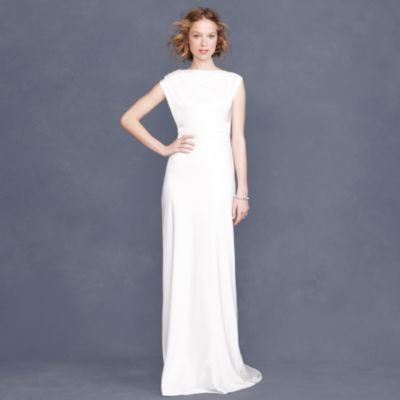 [This Corrina gown is £403.47 – very simple and straight up and down but very elegant]
It is fair to say, however, for those who don't have a huge budget to spend, or who leave it until the last minute to choose their dress, or who just decide to get married at short notice, the choice is very limited. Short of a quick whizz around Monsoon or getting a sample, there is not much choice at all…. and that is where J. Crew may just come to the rescue.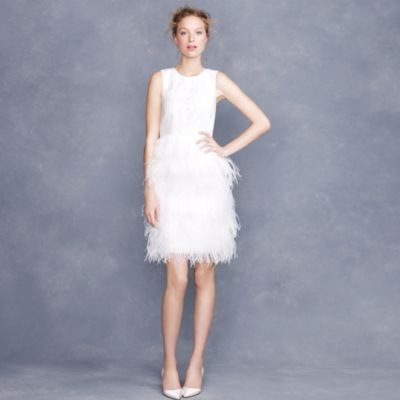 [Feather dress £729.50 – for those who fancy something a little bit quirky].
Although there isn't a store in the UK, the dresses can be ordered on-line and for today at least, post, packaging and returns are free. The prices range from about £400 up to £2000 but there is definitely a good selection within that £400-£500 price bracket. (The prices quoted look slightly odd because of the conversion rates.)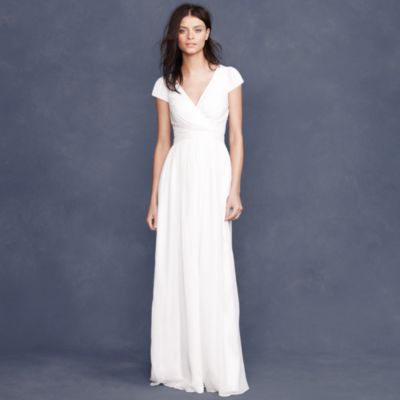 [A wedding dress with a v-neck – a rarity! This Mirabelle gown costs £509.43]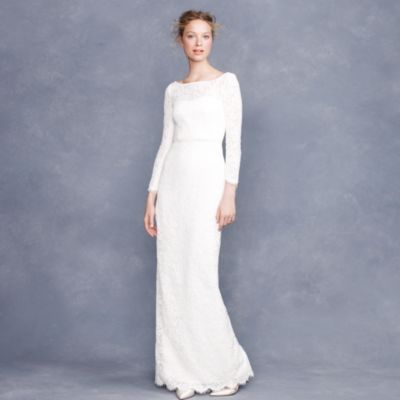 [A wedding dress with sleeves – something even more rare! This Sophie gown is £2119.22]
This medallion jewelled sash (£203.77) is one of a number of accessories on the site so it may be worth dropping by to have a look if you are after something a little different http://www.jcrew.com/wedding/Wedding_Bride.jsp?iNextCategory=-1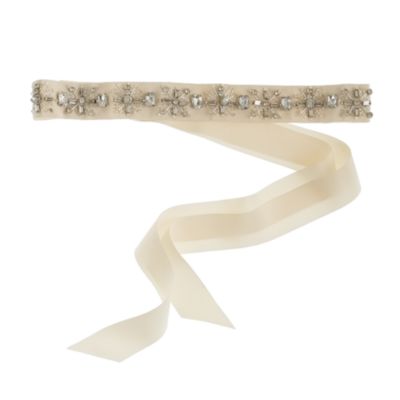 I know that many of us are past that wedding phase but for those who aren't, I hope that you enjoy the post – and your day.